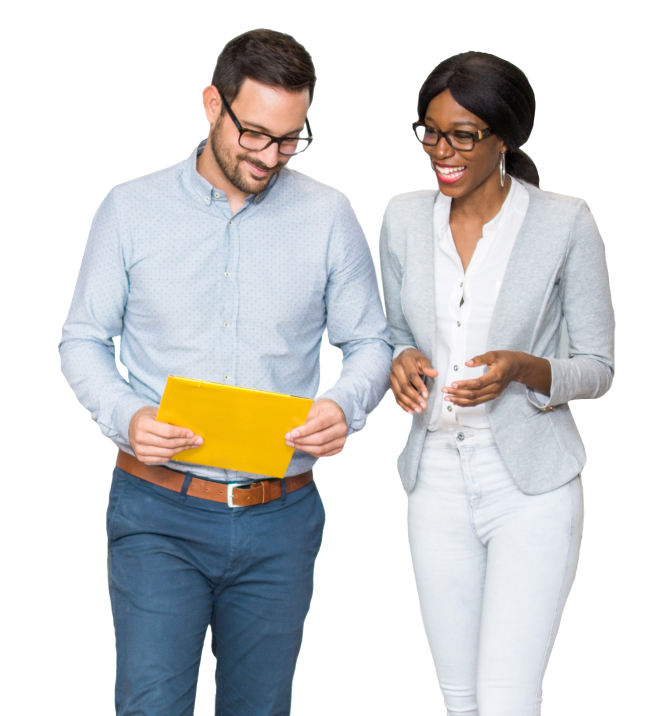 The Case for Culture & Connectedness 
The Case for Culture & Connectedness 
Universal Problem:
Leaders in organizations of every type around the world are facing unprecedented workforce culture/command climate problems. These leaders are held accountable but not prepared for or equipped to deal with mass retirements, the younger generations' differing attitudes toward work, insufficient staffing, hidden pockets of toxicity, issues with mental health, diversity, equity, inclusion and belonging, sexual harassment, and an overall lack of engagement and commitment to the mission. In fact, one of the most expensive hidden costs organizations face is a lack of employee engagement.  The result of low engagement is direct and expensive.   
In an era of key stakeholder capitalism, leaders are expected to view their workforce as one of their key stakeholders but even those who want to are often unsure how to address the challenge. They can feel overwhelmed and under-equipped to engage effectively. These problematic culture/command climate issues can be devastating and are exacerbated when they are left unattended due to insufficient systems to bring awareness to the leaders. Leaders need a dashboard at their fingertips to see the state of their organization's culture in real time. 
The Case for Creating a Compelling Culture
There is a real business case for creating a compelling, high-performance culture.  We like to use the definition of culture that Peter Drucker coined which is, "it's just the way we do things around here."  There are formal cultures and informal cultures, and both can be shaped to create a strategic advantage for your organization, 
A leader's job is to get the right people in the right seats at the right time.  A compelling culture draws talent to your doorstep, allowing your organization to be able to choose from a pool of great talent instead of taking the first warm body to apply.   
A compelling culture is ultimately one where employees feel like they are a part of something; they are connected.  It is a measure of the social and emotional bonds that employees have with their colleagues, as well as with the organization. Research has shown that employee connectedness can have significant positive effects on organizational outcomes including: 
increased productivity, 

 

lower turnover rates, 

 

less sick leave, 

 

more innovation, 

 

improved customer satisfaction, and

 

Increased revenue/profit margins.

 
Impact/Results
When compelling cultures are created and maintained well, the result is a positive, innovative, and highly productive workforce who: 
Feel empowered,

 

Feel safe in their workplace; and

 

Are fully engaged and able to bring their unique selves to their work.

 
In addition, organizations with such a desirable environment rarely lack for talent, often receiving hundreds of applications for a single opening. 
The number one asset of any organization is its workforce, so it is critical that organizational leaders are equipped and prepared to lead and inspire their workforces to achieve the both the desired mission and bottom-line results - all while staying highly engaged and advancing the overall strategy. 
Research Articles:  
1. The Role of Employee Connectedness in Organizational Outcomes: A Meta-Analysis" by A.J. Singh, D.N. Chaudhary, and D.P. Singh. This article examines the relationship between employee connectedness (a sense of belonging and attachment to an organization) and various organizational outcomes, including job satisfaction, turnover, and performance. The authors found that higher levels of employee connectedness were consistently associated with better outcomes in these areas. 
2. "The Impact of Employee Connectedness on Organizational Citizenship Behavior" by K.L. Bennett and J.M. George. This study investigates the relationship between employee connectedness and organizational citizenship behavior (OCB), which refers to voluntary behaviors that benefit an organization beyond an employee's job requirements. The authors found that higher levels of employee connectedness were associated with higher levels of OCB and suggest that organizations can enhance OCB by promoting employee connectedness.   
3. "Employee Connectedness and Job Performance: The Moderating Role of Organizational Support" by L.E. Mabey, J.G. Lian, and S.J. Oh. This research examines the impact of employee connectedness on job performance, and how organizational support (e.g., resources, training, and opportunities for advancement) can influence this relationship. The authors found that employee connectedness was positively associated with job performance, and that organizational support strengthened this relationship.    
4. "Employee Connectedness and Creativity: An Exploration of the Mediating Role of Psychological Safety" by N.H. Hsu, C.F. Chen, and C.Y. Liu. This article investigates the relationship between employee connectedness, psychological safety (a sense of being able to speak up and share ideas without fear of negative consequences), and creativity.  The authors found that employee connectedness was positively related to psychological safety, which in turn was positively related to creativity. 
5. "The Impact of Job Satisfaction on Productivity: A Meta-Analysis" by Sonja G. Prott and Andreas M. Frey (Journal of Business and Technical Communication, 2019) This article analyzed previous research on the relationship between job satisfaction and productivity and found that there is a positive correlation between the two. Factors that contribute to job satisfaction, such as supportive supervisors, challenging work, and a positive work environment, can lead to increased productivity. 
6. "The Role of Employee Engagement in Enhancing Organizational Performance" by Stephen J. Zaccaro, Susan R. Zaccaro, and Katherine M. Kucine (Journal of Leadership Education, 2011) This article discusses the concept of employee engagement, which is defined as a person's involvement and commitment to their work. The authors found that engaged employees are more productive and have higher job satisfaction, leading to improved organizational performance. Factors that contribute to employee engagement include meaningful work, opportunities for growth and development, and a positive work culture. 
7. "Trends in Executive Development 2021-2024" by Bonnie Hagemann, et. al. The Trends in Executive Development report has been the leading compilation of research for organizations across the globe to benchmark their executive and high-potential development practices. Today, it has become a trusted resource and industry benchmark created for talent and leadership development professionals as well as executives who believe in developing their organization's talent in a way that they become a competitive advantage.  The latest 2021-2024 Trends results identify both current and future trends impacting leaders including the need for leaders who can lead through crisis after crisis and that those who have a wholistic understanding of the business will fare much better in a crisis.  
About EDA, Inc.
EDA, Inc., a world-class human capital firm with powerful Employee Experience platform, providing SaaS and AI solutions, premium executive development services and leading industry research. EDA's services include.   
C-Suite & Executive Coaching, 

 

Custom Executive Development, 

 

Succession Planning,

Assessment & Selection Services, and 

High-Potential Development.  

 
It is our pleasure and passion to help organizational leaders create conducive workforce environments so that they can attract, retain, and develop top talent and advance their mission and strategy. 
Schedule a chat with one of our expert coaches
To speak with an EDA professional, please fill out the form. Be sure to identify a solution or product you are interested in pursuing. We look forward to speaking with you!